The opening of the new on-campus art studio spaces on Tuesday, Sept. 29 put an end to senior and graduate studio art students' 20 year struggle with off-campus studio space. Members of the Fine Arts Department said this new space is a vast improvement for the tudio art students who previously used facilitates located off campus, though certain details are still incomplete, such as installation of lighting fixtures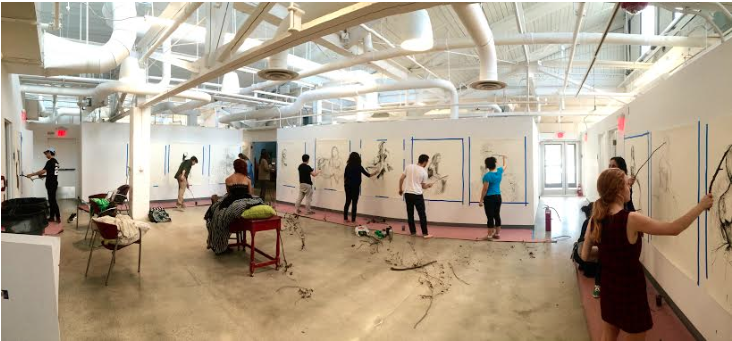 The old studio art spaces were located on Prospect Street about a mile from campus and were generally considered subpar. In a Brandeis Hoot Article from February 2014, Vikki Nunley '14 is quoted as having said, "When I first saw [the studio arts building], I thought it was an abandoned building, not the building I would be having classes in." The article also reported that the floors of the old studio arts space were often dusty and that outdoor staircases were the only way for students to reach the upper floor.
With the new studio space, art students, primarily upperclassmen and post-baccalaureate students, will have access to "state-of-the-art" facilities according to an email from Professor Jonathan Unglaub, chair of the Fine Arts Department, in early September.
Along with their relocation to an on-campus location, the new art studio spaces have also been upgraded with light-infused studios. Students began using the new studio arts space, located in the renovated Epstein building, at the end of September and as Professor Susan Lichtman, the director of the Studio Arts Program, wrote in an email to The Hoot, "All of us in the studio art program are ecstatic about the magnificent restored space." Lichtman continued to say that "the facilities are beautifully designed—full of light and air and safety." With the old space, safety traveling to and from campus was a concern for some students, according to the February 2014 article.
The space is expected to be complete in coming weeks.