"Poets fill in the spaces other types of storytelling can't reach."
—Tananarive Due

Black lives matter. With the recent uprisings shining a light on systemic racism in the wake of George Floyd's brutal murder at the hands of the Minneapolis police, people of all colors are striving to learn and understand the Black/African American experience. Many have recommended books of prose detailing white fragility and the history of racism that raise awareness of anti-blackness as a global issue. While these books aid us in becoming actively anti-racist ourselves and help us understand the physical struggles inherent to the Black experience, poetry offers a window to the soul.

I acknowledge that I am a person of color that is not a part of the Black/African American community. Though I know I will never fully understand what it is like to be Black/African American, I am sharing works of poetry that may help people of all colors get a deeper glimpse into the Black experience.

Historically, famous Black American poets like Langston Hughes, Audre Lorde, Phyllis Wheatley and Maya Angelou have paved the way for expressing the pain of racism and oppression. While these pillars of the literary world are already on most of our radars, I want to amplify the lesser-known but no less powerful poetic voices of the current movement.

Electric Arches—Eve Ewing

Eve Ewing's Electric Arches is a collection of diverse form, structure and style that encompasses the Black experience and the suffering inflicted by racism through delicate moments from the author's childhood to adulthood. Ewing does an amazing job of imbuing her poems with magic, swagger, rhythm and spunk. Some poems are sassy, some are vulnerably honest and some take wildly fantastical turns. The speakers' lifelong experiences with racism shine through numerous poems, with speakers being younger children biking through the neighborhood and grown adults in therapy.

Several poems illustrate the subtle, instantaneous parts of growth such as in "Origin Story." This poem is soulful in the way the speaker describes where we all come from: our parents. Ewing is able to highlight the way racism impacts all aspects of growing up as a Black person in America. Her poems are eccentric, beautiful and full of vibrant, rebellious energy.
Electric Arches embraces the truth, pain and beauty of being a Black person in America. In this unparalleled collection, my favorites would be "Thursday Morning on Newbury Street," "The First Time, A Retelling" and "Why You Cannot Touch My Hair."
Citizen: An American Lyric—Claudia Rankine

Claudia Rankine's collection of poems Citizen: An American Lyric is striking in its exploration of race relations in American society. Published in 2014, the book is relevant to the ongoing issues of microagressions and the day-to-day racism and discrimination that is often invisible to everyone except the person receiving it.

Rankine includes the minutiae of everyday interactions with cashiers, therapists, neighbors that highlight the systemic racism and anti-Blackness inherent in American culture. The poet utilizes tennis, a predominantly white sport, and particularly players Serena and Venus Williams, to emphasize the lengths racism reaches even in the sports world. Rankine's themes stress the cumulative effects of the burden of racism Black people carry every day of their lives.
The final section of her book commemorates the lives of those murdered by the police. The poems themselves don't have titles—only section headers mark progression in the book. The text is discomforting in the best way possible as it demands its non-Black readers check their own bias and privilege. Simultaneously the poems draw out anger and distress through the visceral consciousness of these harrowing experiences Black people face every day. Rankine is a poet, author, playwright and professor who has received much recognition for Citizen. Praise came from the public press and the literary community, and it has been awarded several times including the National Book Critics Circle Award in Poetry and the NAACP Image Award for Outstanding Work in Poetry.
The Tradition—Jericho Brown

Brown's The Tradition is a lushly beautiful collection of poems that blossom from the cruel injustices that unfortunately our society has grown accustomed to. Most significantly, Brown explores themes of racism, rape and murder. Horrific mass shootings, police murders of unarmed people and the understanding the whiteness and white people are all condensed into urgent, piercing poems that still maintain a delightful airiness. Brown's matter-of-fact tone combined with outrage filtered through a sieve of restraint leaves only pain by the end of each poem.

"The Microscopes" truly embodies the feeling of being inferior because of the color of your skin. He invents his own form of poem in this collection called the duplex, which are dispersed yet progressing throughout the collection. The duplex is an amalgamation of the sonnet, ghazal and the blues. Brown's poems are subtly extraordinary and evoke a deeper engagement with the Black and African American experience. Some of my favorite poems from this collection include "Of My Fury," "Good White People," "Stake" and "Dear Whiteness." Brown's work intricately uncovers the veiled tradition of cruelty and brutality in our society.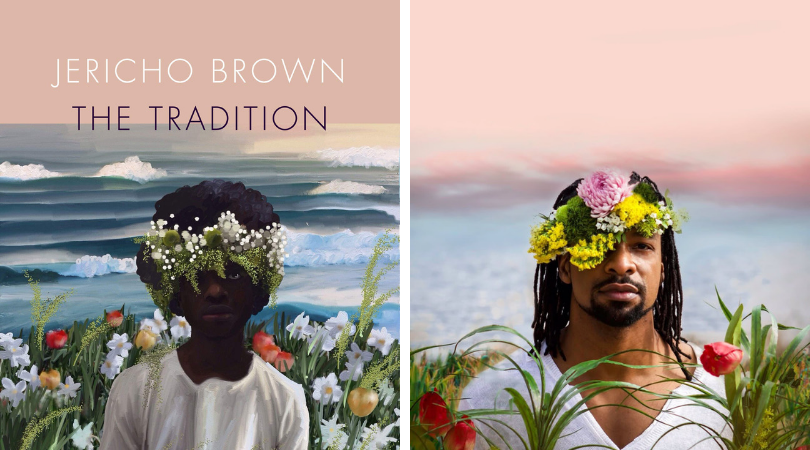 I chose these three poetry books by Black American authors because of their distinguished styles, tones and forms. I felt they all represented issues of oppression and racism in different lights that can enhance our collective grasp on the Black American experience. If you like fantasy and playfulness in poems, go with Ewing; if you're looking for a cutting, unsettling collection of poems, see Rankine; and if you are looking for sentimental, tender poems read Brown. Happy reading!

If you're looking for more, here are more poetry books by Black poets I would recommend:

The Crown Ain't Worth Much—Hanif Abdurraqib

I: New and Selected Poems—Toi Derricotte
American Sonnets for My Past and Future Assassin—Terrance Hayes