Faculty, Massachusetts Bay organizations and student groups hosted programs at the Second Annual Indigenous People's Day Teach-In in the Intercultural Center on Monday, Oct. 9. The event featured presentations and lead informative discussions.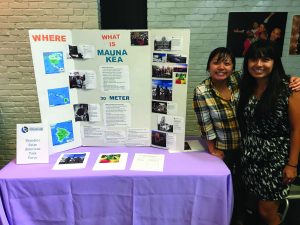 In one of the six presentations, Roba Bulga, a Sustainable International Development student, showed a video on a short case study of Indigenous Entrepreneurship in Ethiopia. The video showed how indigenous peoples created a successful business enterprise producing camel milk. Bulga explained that the concept of business in indigenous cultures is not profit-driven, but community-driven. Their perceived needs are derived from cultural values. According to the case study, the misconception that competition drives enterprise leads to exploitation of resources, energy, and spirituality/identity.
In addition to the case study, Dr. Cristina Espinosa, associate director of the Heller School, spoke about the changing work dynamic for indigenous people. According to Espinosa, the history of capitalism led to genocide and ethnocide against indigenous people, but in recent years, social responsibility has increased awareness of indigenous people's struggles. Espinosa believes that if the paradigm of sustainable development achieves sustainability and justice, then opportunities for indigenous people will increase.
"Opportunities are culturally bounded. Now, there are different ways of doing business. The traditional definition and concept of entrepreneurship has changed. Some view the term 'indigenous entrepreneurship' as a contradiction, an oxymoron, but actually it is not. Indigenous enterprises are made for indigenous people by indigenous people," Espinosa said in an interview.
Madeline Lopez, director of the Intercultural Center, spoke about the purpose of hosting a teach-in. "We wanted to have discussions not to be antagonistic or accusatory but rather use it as an opportunity to learn campus wide," Lopez said "We had scholars and accomplished members in their fields, but we wanted to make sure students felt that they could bring in their knowledge and their interests."
Students from the Brandeis Asian American Task Force and the Brandeis Climate Justice participated in voicing their opinions of their respective campaigns.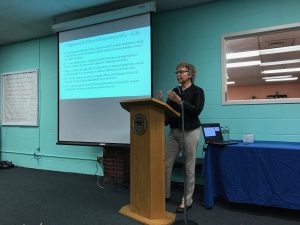 The other event presenters included scholars, faculty and students. Dr. Mandell, from Truman State University, spoke about shifting images of indigenous people and notions of race in America from 1600 to 2000. Darius Coombas, director of Wompanoag Eastern Woodlands, and members of the nation ran a simulation and performed interpretative training. Dr. Mushy Lesser, director for the Upstander Project, spoke about her First Light Documentary and led a discussion. The student group, Brandeis Climate Justice gave a presentation on the role of indigenous people as environmental protectors.
Lopez hopes the lessons of the teach-in would encourage students to be active participants in the field of indigenous studies.
"I would hope that students would come out of the day wanting to empower those communities. Finding ways to include the perspectives of indigenous communities in decision-making processes and in pushing for indigenous studies at Brandeis, so it's not just one day or a section of a class," she said.
Different from the first annual event, this year, members outside the Brandeis Community presented as well.
The movement to change the name of Columbus Day to Indigenous Peoples Day at Brandeis began when Sophie Warren '18, student leader of the coalition, worked with former Student Union senator Lorenzo Finamore '18 to submit a resolution before the Senate.
submitted a resolution to the Student Union Senate in March 2016.
The next October, the coalition created a Change.org petition that garnered over 600 signatures and promoted awareness on social media and through flyers. The University Advisory Committee votes on changes to the Brandeis calendar, but the body moved to bring the question to a full-faculty vote. After a unanimous vote at the Oct. 7 Faculty Meeting, Brandeis approved the change.