As college students around the country are continuing to adjust to being at home and continuing their learning online, thousands of student athletes across the country are also coping with another reality: the cancellation of their sports seasons.

According to a Brandeis Judges update, as of March 12, intercollegiate competitions would still be held until March 15, with the rest of spring seasons being cancelled after March 16. However, all matches between March 13 and 15 were cancelled on March 13, according to the article.

Mark Emmert, the president of the National Collegiate Athletic Association (NCAA), announced on March 12 the cancellation of all remaining winter and spring championships "based on the evolving COVID-19 public health threat, our ability to ensure the events do not contribute to the spread of the pandemic, and the impracticality of hosting such events at any time during this academic year given ongoing decisions by other entities," as reported in a press release by the NCAA.

Five Judges were originally set to represent Brandeis at the indoor track and field national championships and the fencing national championships in March.

The Division III Administrative Committee of the NCAA also granted all spring sport athletes an extra season/semester of eligibility on March 13 due to the cancellation of the spring championships, as stated in a tweet by the NCAA.

The Brandeis Hoot spoke with players, captains and seniors on spring sport teams to unpack their reactions to the cancellation of their seasons, find out how they are coping with the unexpected circumstances and learn more about what they are doing to both stay in shape and connected to their teammates.

Jack Allan '20, Men's Track and Field: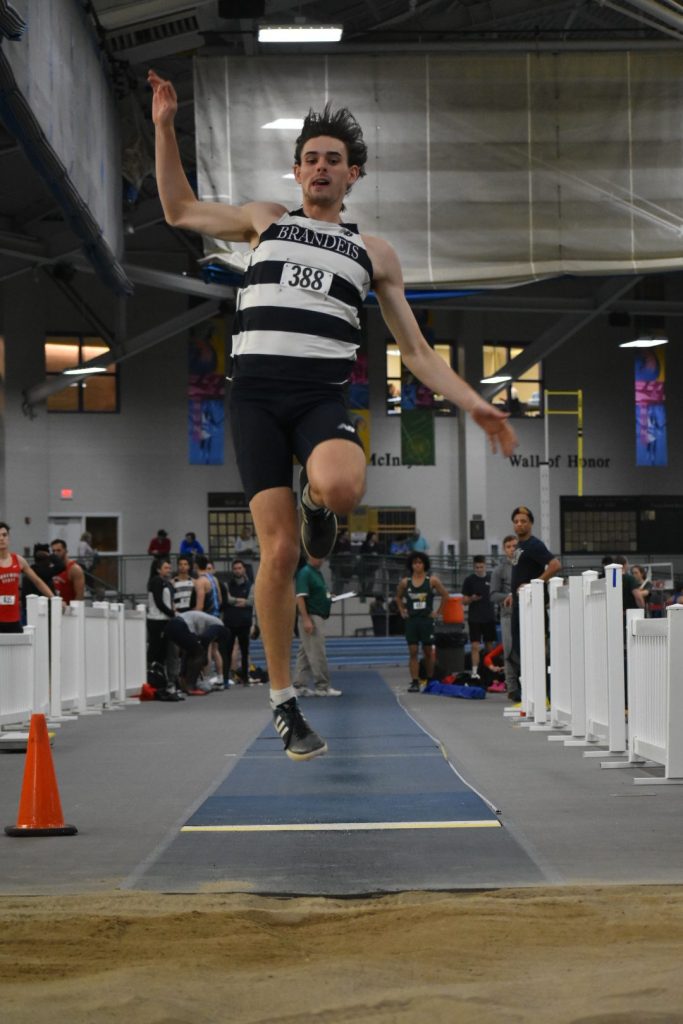 Qualifying for nationals in the heptathlon made Allan excited for the opportunity to give it his all on the big stage. "I only had the chance to compete in two heptathlons this past season, so nationals was another chance to improve my PR/school record and hopefully set a high enough score that my record will stay in the books for a while," he wrote to The Hoot in an email.

After hearing of the cancellation, Allan was devastated. "It felt like everything that I had been working towards since I was a freshman had been taken away from me," he told The Hoot. One of Allan's goals at the beginning of the season was to qualify and compete at nationals in the heptathlon, and to only accomplish half of the goal was extremely frustrating and sad for him.

Coming off a strong indoor track and field season, Allan was hoping to become All-American, whether it be in the heptathlon or the decathlon. "Besides my personal goals, I really was focused on enjoying the little things that made me enjoy track and field so much; practicing with my teammates every day, looking forward to some warm weather outdoor track meets, and trying to improve our team ranking at the Outdoor UAA Championship Meet," he wrote to The Hoot.

Even though he is not competing anymore, Allan is continuing to train. "Who knows when I, or anyone, will next be able to compete in any sporting events," he wrote. "I guess I am staying ready to do what I love as soon as I can."

For other athletes in the same position and struggling, Allan advises to "stay motivated, stay hungry, and don't take anything for granted because we have seen that it can all be taken away, and you never want to be told that you just competed for the last time ever."

Allan declined to comment on if he will be using the extra season of eligibility that was granted by the NCAA for spring sport athletes affected by COVID-19.

Lauren Bertsch '21, Women's Tennis: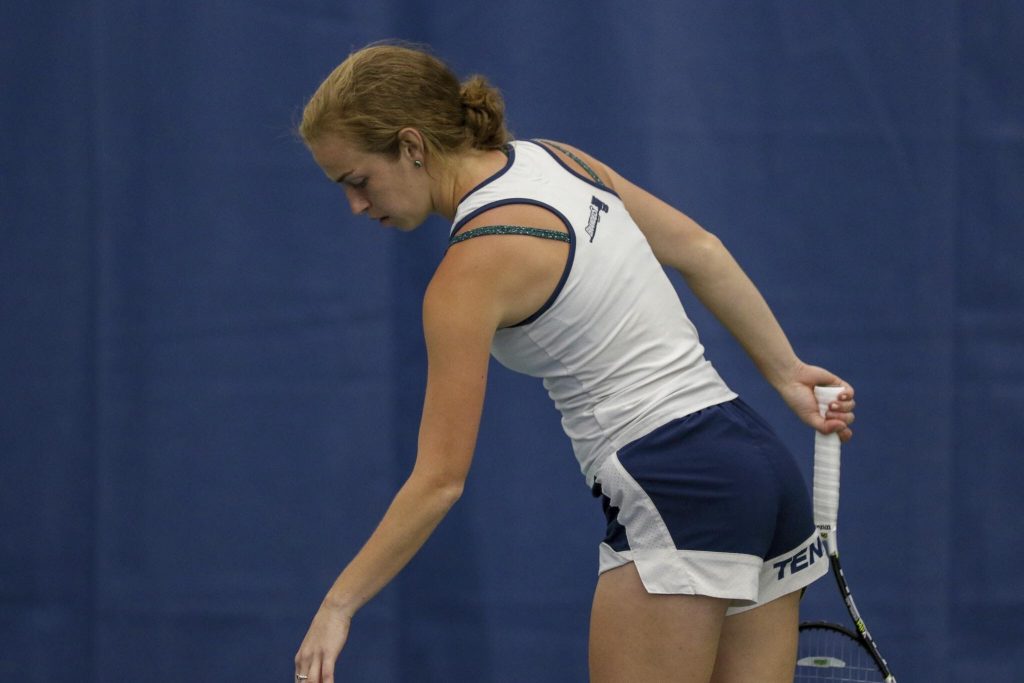 The women's tennis team was thrilled to be able to begin spring play with their home opener against Endicott College. Although they had heard speculations of season cancellations, it was not until the Gulls canceled the contest just hours before they were set to play that Bertsch came to realize the reality of the situation.

"Overall, we were all really disappointed that we were going to miss out on so many wonderful memories together, but we also knew this was out of our control," Bertsch commented in a message to The Hoot. She was especially excited to have the chance to travel to Florida to compete against other UAA opponents with her team, as she said that, "It is my favorite part about the year because it is our chance to show off just how hard we have worked."

Making the transition to training at home has been difficult for all, but Bertsch remarks that both the men's and women's teams have done a great job of challenging each other. "Both teams do yoga on Zoom together, and we've also been doing a workout challenge on Teambuildr three times a week that we have been having a lot of fun with."

Luckily, Bertsch is not done with her Brandeis tennis career quite yet. Being a junior, she has another full year to get back on the court, writing in a message to The Hoot, "The cancellation of this year's season is only going to fire me up more for the next. Seeing how upsetting this was for the seniors, I know how lucky I am to have another opportunity at competing and creating fun memories with my team."

Andrea Bolduc '21, Women's Track and Field: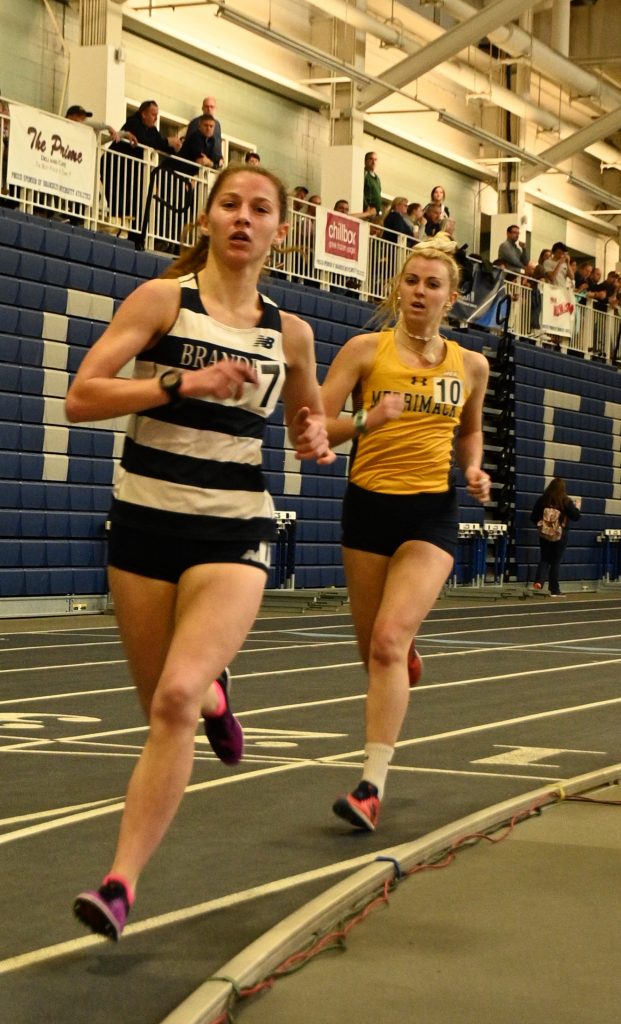 With the blur of classes moving online and moving out, the cancellation of her junior spring season did not hit cross country and track and field captain, Bolduc, until she was back home training by herself.

"The cancellation of this year's season is a reminder that nothing is guaranteed and that the time that I have as a part of the Brandeis XCTF [cross country and track and field] and the wider athletics community is precious," Bolduc wrote to The Hoot in an email. "This wider perspective is motivating me to train as hard as I can and take advantage of every opportunity that comes my way as I look ahead to future seasons."

Coming off a strong indoor track and field season, filled with PR's in the mile, Bolduc was looking forward to continuing the momentum into the 1500-meter race during her outdoor season. "This past year has been a major developmental jump for me, and I was excited for all of my training and growth to culminate in a strong outdoor season," she wrote.
Bolduc is still continuing to train, despite being away from her teammates. "The goal is to capitalize on the fitness that I have developed over the past year," she wrote to The Hoot. "Running has always been a positive outlet for me, so still having the structure and joy that training brings has been an important part of my adjustment to a new normal."
The whole track and field team still remains connected despite their physical distance. Bolduc explained how the team set-up a club on Strava, a training app that allows individuals to share workouts and running routes with friends. "Staying connected has helped all of us train with the knowledge that our teammates are also getting after it every day… seeing all of the hard work and encouragement has kept me motivated and positive," she wrote to The Hoot.
And as a captain, Bolduc has been working hard with not only the other captains but also the coaches to be a positive and steady presence for the team. "Being there to listen, offer advice, or even just share the moment with teammates is important," she explained. "Reminding my teammates that we will back in action together in no time and encouraging everyone to continue to work hard has been important for keeping morale up."

Anupreeth Coramutla '21, Men's Tennis: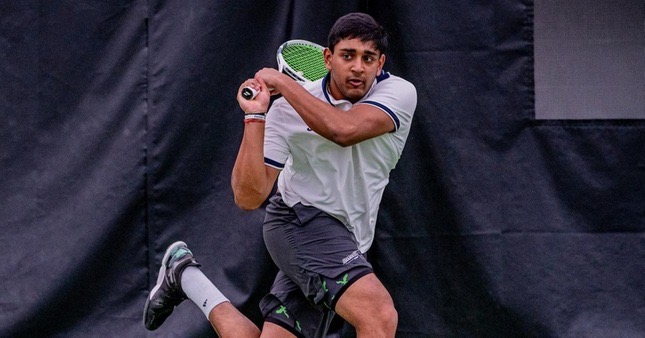 Before hearing the official announcement, Coramutla and teammates were hopeful that they would be able to continue their season with one small adjustment: having a no-spectators rule during matches. But, after their coaches broke the news to the team, Coramutla felt a rush of frustration and disappointment knowing that the team's dedication and commitment to training during the off-season would not be seen on the court this spring due to the ensuing spread of the virus.

While not forgetting the team's success in finishing as runner-up in conference play last year, Coramutla nodded to the fact that he was approaching the 2020 season with a sense of fire and redemption. In a message to The Hoot, he commented, "Last year, we unfortunately did not make the NCAA Tournament. I think that has been sour for everyone on my team, and that is one thing I was looking forward to this season; having that opportunity to compete for a national title again."

The circumstances at hand have not deterred Coramutla from continuing to chase after his goals. He is still hard at work preparing for next season, going for runs outside and using Mendoza's strength regiments. He has adopted a new mentality inspired by his coaches, saying that, "one thing that my coaches have told us that has really resonated with me is to treat this time as if we were in season. This is still our season, so I try to train like it still is."

As a rising senior, Coramutla has one last chance in the upcoming year to accomplish his goals on the court. "Having this pandemic wipe away a season from me makes me want to train harder and compete harder than I have in my last three years," he wrote in a message to The Hoot. He hopes to bring his team back to the NCAA Tournament and hopes to be remembered as one of the best teams in Brandeis tennis history.

During times like these, Coramutla is doing his best to stay in touch with his teammates and coaches, as he has confided in their support to keep pushing forward. "Being with people who understand the situation you are in, and who are actually going through the same situation, can help you and motivate you to stay strong," he wrote. "I definitely rely on my team to always keep me entertained and to push me to train hard."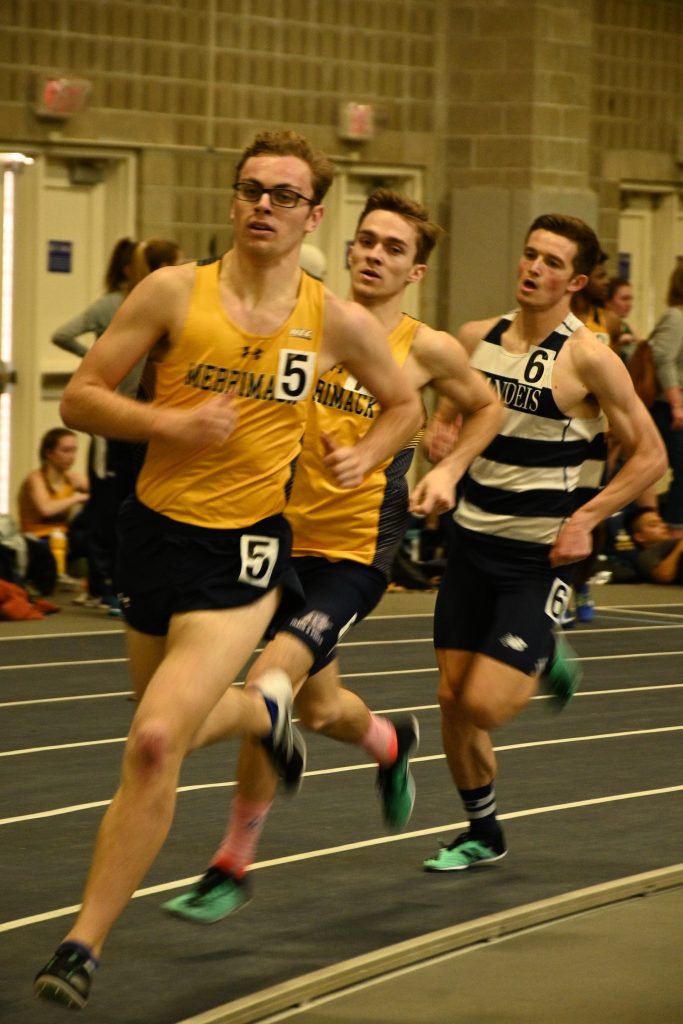 Jacob Judd (GRAD), Men's Track and Field:

With the cancellation of his outdoor track and field season, Judd's collegiate running career has officially come to a close. After running a personal record (PR) in his main event, the 800-meter run, during the indoor track and field season for the first time in over a year, Judd was hoping to take the momentum into the outdoor season.

"Most of all, I was looking forward to one last season with all of my friends, competing alongside each other," Judd wrote to The Hoot in an email. "It's always hard when something like that is cut short."

Like most other athletes, Judd is continuing to train. "I feel that running is a good way for me to release energy and relax, especially in such hard times," he told The Hoot. "I am doing less track workouts and doing more long runs out on the road." He recently ran a half marathon for the first time and jumped into the ocean off the coast of Massachusetts for "mental toughness training."

As one of the captains of the men's track and field team, Judd and the other captains are working towards keeping the morale of the team up and highlighted the importance of staying connected. He explained that the distance captains between both the women's and men's team set up an email listserv with all the distance athletes on the team.

"It has been great opening my computer to a new email update everyday," he wrote. "I love hearing how others are doing and the progress they are making."

Niamh Kenney '21, Women's Track and Field: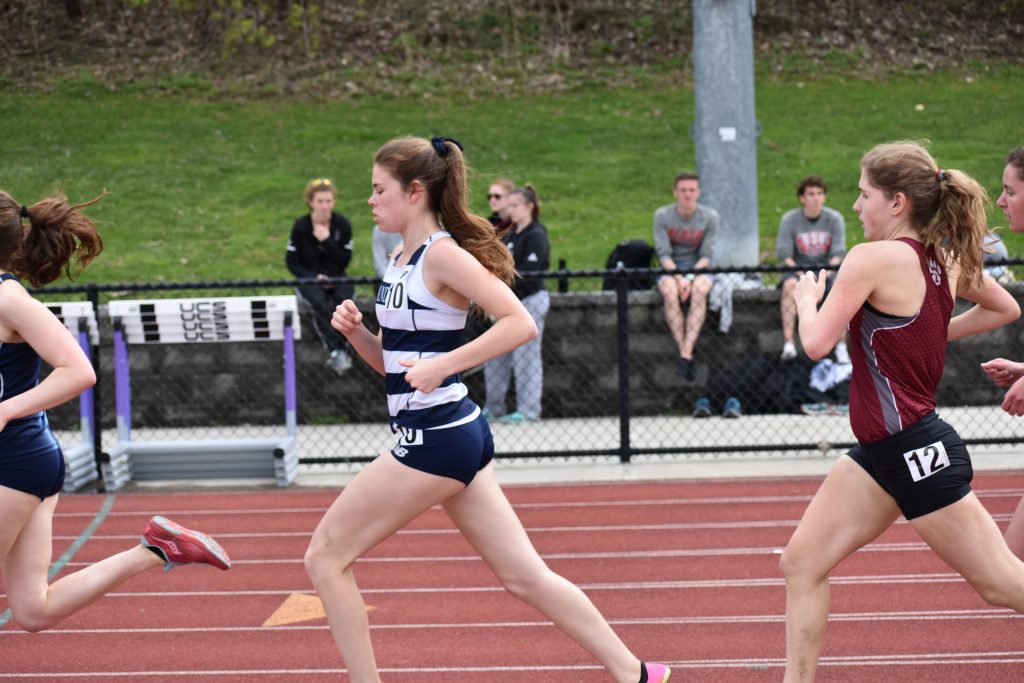 Kenney was with her teammate, Allan, at the NCAA Division III indoor track and field championships in North Carolina when she heard that her outdoor season, and the national championships, had been cancelled.

While she was not surprised that her outdoor season was cancelled, "I did not expect that this virus would escalate into this, unfortunately," she told The Hoot in an email.

Kenney qualified for nationals in the 3000-meter run after the Tufts Last Chance meet, where she finished first with a time of 9:51. Former teammate, Emily Bryson '19, who won the 3000-meter run at indoor nationals in 2018 helped pace Kenney during the race. "I bumped into the top ten and couldn't believe I was going, it had been a longtime goal of mine since the start of the season." Kenney was seeded fifth in the national before the meet.

"When I got to North Carolina to do pre-meet, I felt all the stress disappear," she told The Hoot. "It was like I was finally present and focused on the race to come. The atmosphere was incredible and I enjoyed seeing other teams from our region or we had competed against."

Even though Kenney will not be competing this spring, training has been one of the main things keeping her sane during quarantine. "My training hasn't been changed, just the environment of having the team around, on runs, stretching and doing the little things," she explained. "It's hard to go out by yourself and run sometimes, but I just keep in mind that the rest of my team is training the same way, and we are pushing each other even though we aren't together in person."

The team is staying connected through weekly update emails and doing core workouts together via Zoom, Kenney told The Hoot. "I am always hearing from my teammates, being quarantined at home is not going to stop us."
Willa Moen '20, Women's Track and Field: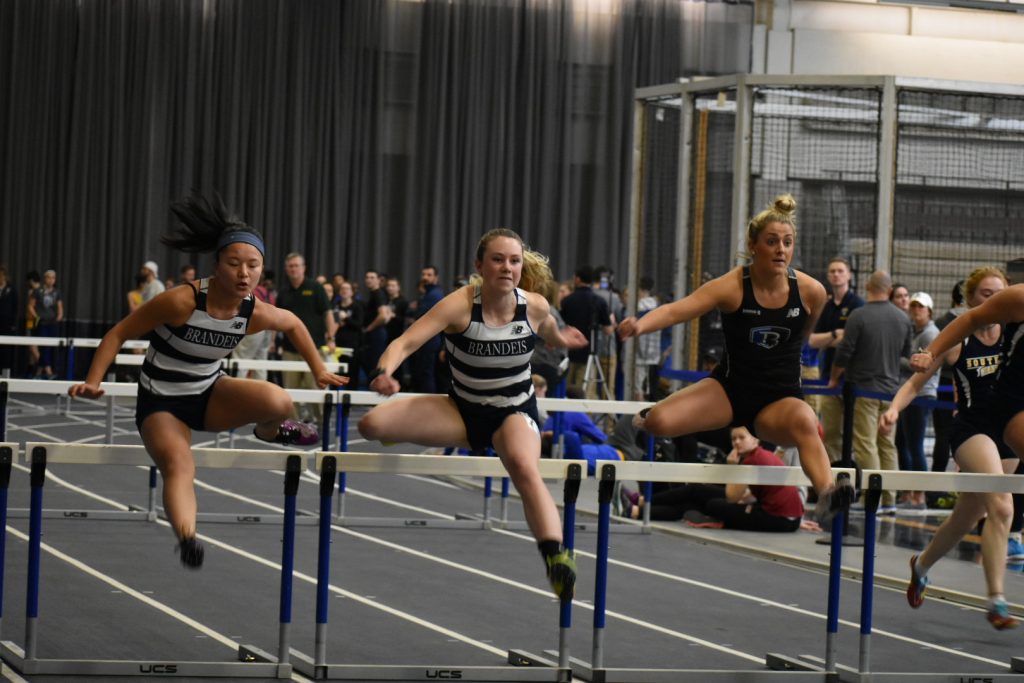 Hearing the news about her senior season's cancellation wasn't a big shock, Moen wrote to The Hoot in an email. "Once we started hearing about cancellations by schools we were expecting to compete at during the outdoor season, it was pretty clear that we weren't going to have a season," she wrote. "I'm glad they called it before we went to any outdoor meets, although I do wish they had done it a bit earlier."
Moen was looking forward to qualifying for the outdoor NCAA national championships "and also just doing the sport I love with my amazing team for another season," she wrote to The Hoot. She added that her entire Brandeis career has revolved heavily around track and field.
As track is a year-round sport, Moen is continuing to train, even in quarantine. "Obviously, we don't have access to weight rooms now, so I'm just trying to do as much bodyweight work as I can—which mostly means a ton of pull ups and abs." As a heptathlete, she is also running and trying to stay as active as possible until she can start working on her specific events again.
Moen faced a number of injuries during her time at Brandeis and will be using the full year and a half of eligibility that she has when she attends graduate school.
Like most other collegiate athletes, Moen feels lost without her sport. "We put so many hours into this sport, and our world revolves around it so much as college athletes that it's really a big change to not be heading down to Gosman for hours every day," Moen wrote to The Hoot. "It's a big shift trying to fill the hours that we'd normally be practicing or competing."
Brian Shaw '20, Baseball: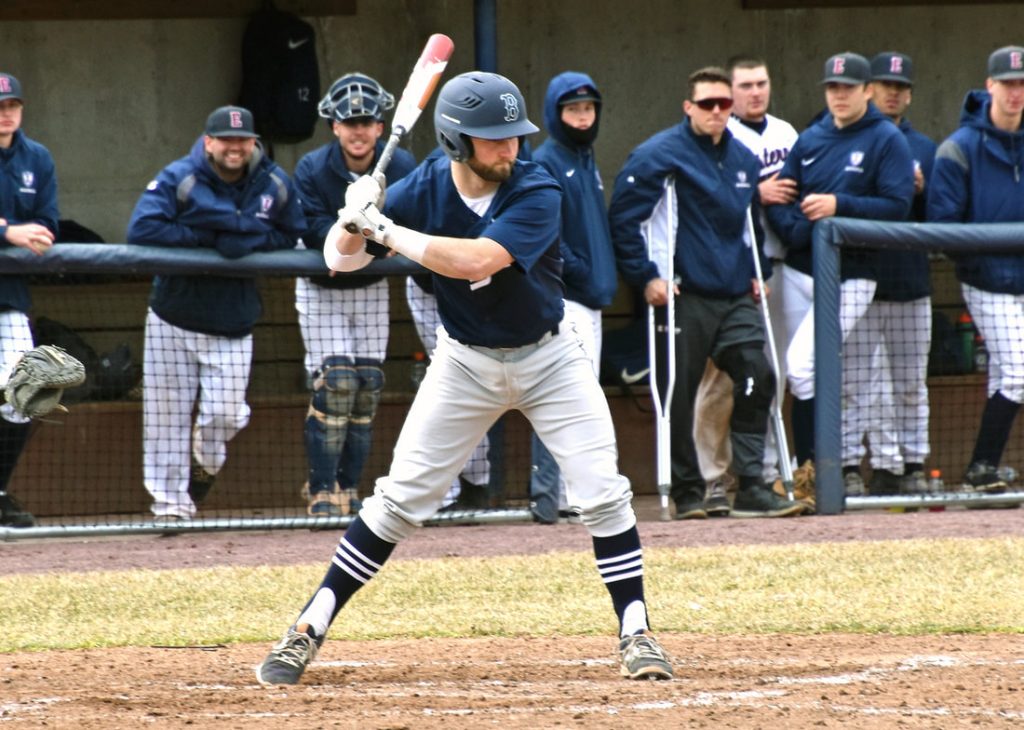 Before canceling the remainder of the season, the Brandeis baseball squad believed that they would have the opportunity to play one last weekend of games during the second week of March. As a team, they had planned on having a makeshift Senior Day celebration and giving it their all, knowing that this would be the last time they would take the field this season. However, the end to their 2020 stint would come earlier than expected, as Head Coach Derek Carlson delivered the news that everyone had been hoping they would not have to hear: The boys had already played their last game together.

In an email to The Hoot, Shaw captured the feelings of many seniors like himself, saying, "It was very disappointing knowing that we've all played baseball for 15 or so years, and now we wouldn't get that closure on our playing careers."

The team was off to their best start since 2002, winning their first five games and scoring runs in double digits against all opponents. Shaw was enthusiastic to continue playing this year and sought to capitalize on his final season in a Judges uniform, commenting that, "We had a great collection of talent with a lot of potential. I think we were all excited to see years of hard work finally pay off with some wins and a chance to make a run at the tournament."

Despite not coming back to use his fifth year of eligibility granted by the NCAA, Shaw has been keeping up with workouts for multiple reasons. "I think in semi-isolation like we're in now, it's important to keep active to keep your body healthy, and more importantly, to keep you sane," he said in his email to The Hoot.

For Shaw, like his fellow classmates, his love for baseball does not conclude along with his canceled senior season. While he realizes the hardship caused by the circumstances at hand, he shares a piece of optimism, adding, "I would say that this situation is really difficult for a lot of people because sports play such a huge role in our lives, but there are plenty of ways to continue the love for sports beyond college athletics."

Tara Striggow '23, Softball: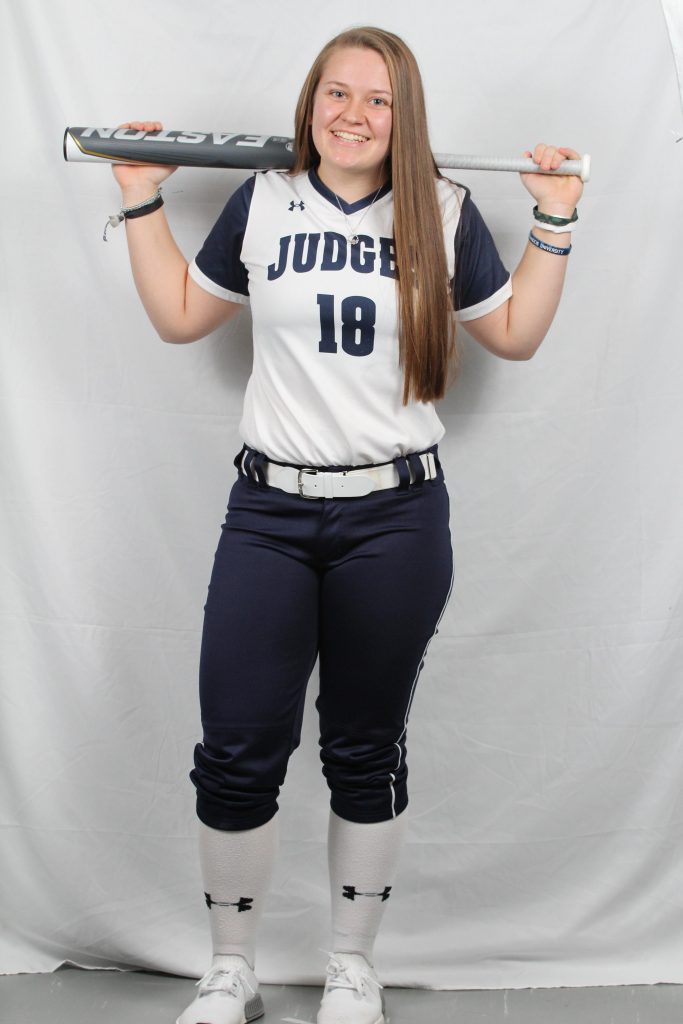 For the softball team, the bad news kept slowly piling up, as the team was set to play their first game since their successful trip to California over February break. First it was no spectators, then the possibility of not being able to travel and then the news of cancellation had finally arrived. In a message to The Hoot, Striggow recounts, "When I heard the news, I was obviously devastated. Being a freshman, we heard stories all year about how great the season was and we were all excited. But my heart broke for the seniors, having their last season stripped away is just unimaginable."

Striggow was looking forward to taking on some of the country's best competition in the UAA, but is now focused on still training for her upcoming sophomore year. Living in Florida, she has fortunately been able to enjoy the outdoors by running, hitting and throwing. She has also been keeping up with agility and strength through workouts courtesy of Brandeis Strength.

Socializing with her teammates electronically has been huge for Striggow, doing team activities and chatting together on Zoom. However, more importantly, she highlights that she simply wants to check-in on the well-being of her friends, saying that, "Mostly, we are just making sure we are all safe, healthy, and doing whatever we can in a time like this."

Striggow notes that, "This was a really eye opening experience, shows that we need to be grateful for every moment, really play for each other and play every game like it's our last." After last year's impressive finish with five All-UAA selections, UAA Coaching Staff of the Year and an at-large bid to the NCAA tournament, Striggow concludes by saying, "We still have that fire and are ready to show everyone who Brandeis softball is."

Ben Wolfe '20, Men's Tennis: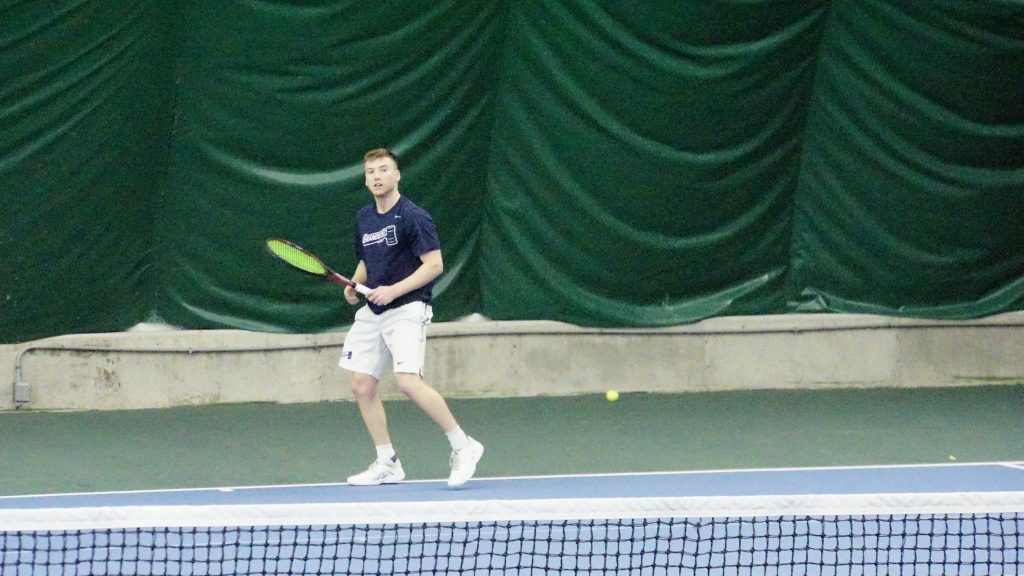 For the men's tennis team, the stark news of their recently canceled season came during their last practice together as a team. During a water break, Head Coach Pauri Pandian gathered his players and read the email from Athletic Director Lauren Haynie. Wolfe, one of two seniors on the squad, recounts this exact moment, sharing in a message to The Brandeis Hoot, "I looked over at David [Aizenberg '20], and the disappointment and sadness hit me like a brick."

Coming off an impressive second-place finish during last year's UAA competition, the team as a unit was looking forward to making yet another run at that top spot. Wolfe added, "We had a massive chip on our shoulder, ready to beat anyone that came in our way." Despite the desire to showcase their talents and play at a high level, Wolfe continued by saying that, "Most of all, I wish I had these few months just to be with the guys."

However, he expressed that there has been no shortage of team communication since leaving campus, noting that, "The guys are constantly Zooming, playing video games together and staying in contact through text and FaceTime."

In addition to staying connected socially, Wolfe remarked that the group is continuing to work on their fitness for upcoming seasons. Specifically, he mentioned that the team has been utilizing body-weight workouts from Strength and Conditioning Coach Jay Mendoza and that his coaches have kept everyone locked in via mindfulness training sessions.

Having secured a job upon graduation in May, Wolfe will not be using his extra year of eligibility granted to him by the NCAA, saying that, "as bittersweet as it is, I have to move on from Brandeis."

Rachel Zubrinsky '21, Women's Tennis: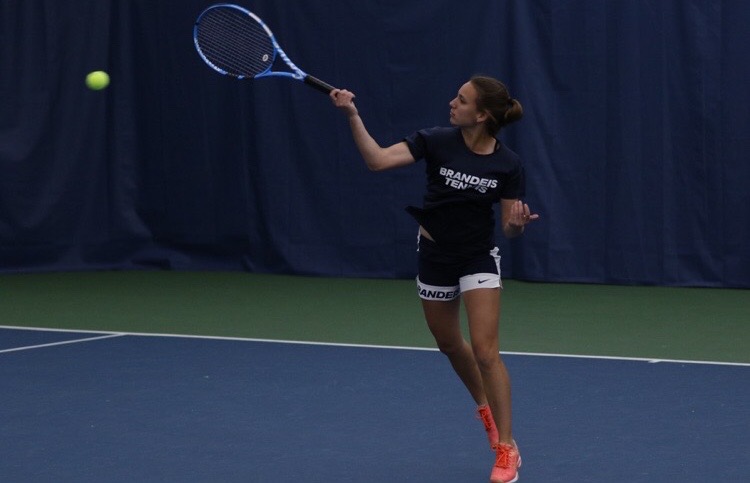 "It didn't seem real," said Zubrinsky when she and her teammates heard that they had already played their last tennis match of the spring season. "The few days leading up to this we had been hearing many different rumors, but my whole team and I were just shocked that it was actually happening."

Even more than losing the chance to compete, Zubrinsky misses the presence of her teammates. This close-knit, small group of six players had developed a special bond over the course of the year, as Zubrinsky shared in a message to The Hoot, "This was by far the closest I have ever felt with my teammates. I was really looking forward to competing with everyone this year, especially since everyone was going to have the chance to be on the court at the same time."

In the meantime, Zubrinsky, who lives in sunny North Carolina, has been able to play tennis outside with her father, bringing back memories of when he coached her as a child. Off the court, she has been able to stay connected to her coaches via weekly FaceTime calls and to her teammates through attending virtual study sessions and even continuing to make TikToks together.

Zubrinsky is ready to take on the upcoming fall season with a heightened sense of ambition. "With this season being cancelled, I hope we can carry over all of the excitement, energy and grit that we had built up for this season into the next," she said. The rising senior is excited to show the world what Brandeis tennis really is, concluding that, "I think that we will be especially motivated next season since we were working so hard together as a team but did not get to see just how far this preparation would take us."